What Can Salesforce CPQ Do For You?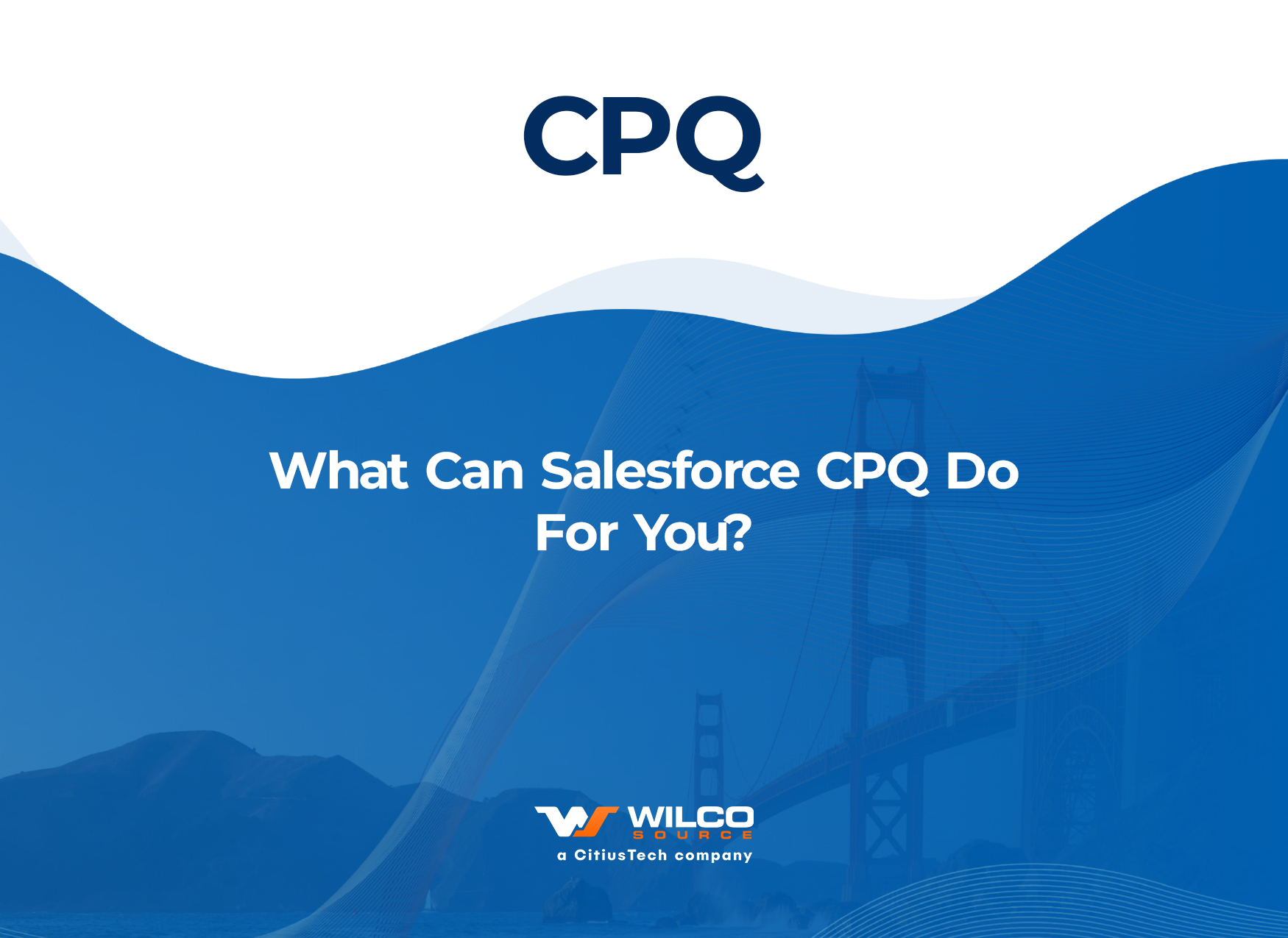 In today's fast-paced business environment, efficiency and accuracy in sales processes are more crucial than ever. Salesforce Configure, Price, Quote (CPQ) software has emerged as a game-changer for many businesses, streamlining the sales process and ensuring that quotes are accurate and tailored to each customer's specific needs. Let's delve into the transformative benefits of CPQ:
What Can Salesforce CPQ Do For You?
Eliminate unnecessary steps in the quote-generation process




Gone are the days of manually sifting through spreadsheets or databases. With CPQ, the quote generation process is streamlined, removing redundant steps and ensuring that your sales team can focus on what they do best: selling.




Automatically tailor quotes based on geographic region and compliance requirements


Different regions have different regulations and market dynamics. CPQ intelligently tailors quotes based on the geographic region, ensuring that they are not only competitive but also compliant with local regulations.




Enable quick rule changes for on-the-go fine-tuning


Business environments are dynamic, and pricing strategies often need to adapt. With CPQ, you can quickly adjust rules and parameters, allowing for real-time fine-tuning that keeps your offerings competitive and relevant.




Reduce turnaround time to price products to under 10 seconds


Speed is of the essence in today's market. CPQ drastically reduces the time it takes to price products, allowing your sales team to generate quotes in record time, enhancing customer satisfaction and boosting sales efficiency.





Automatically update approved pricing records in SAP directly from Salesforce CPQ


Integration is key to ensuring that all your systems speak to each other. With CPQ's capability to directly update SAP, you ensure that pricing records are consistent across platforms, reducing errors and ensuring seamless operations.


Quickly generate quotes in the customer's local and extended currencies


In a global marketplace, currency flexibility is paramount. CPQ allows for quick generation of quotes in both local and extended currencies, ensuring that your international customers always have clarity on pricing.



Get in touch with us and schedule a consultation to speak to a member of the Wilco Source discovery team!