Revolutionize the Way You Connect with Patients by Optimizing Salesforce Health Cloud Implementation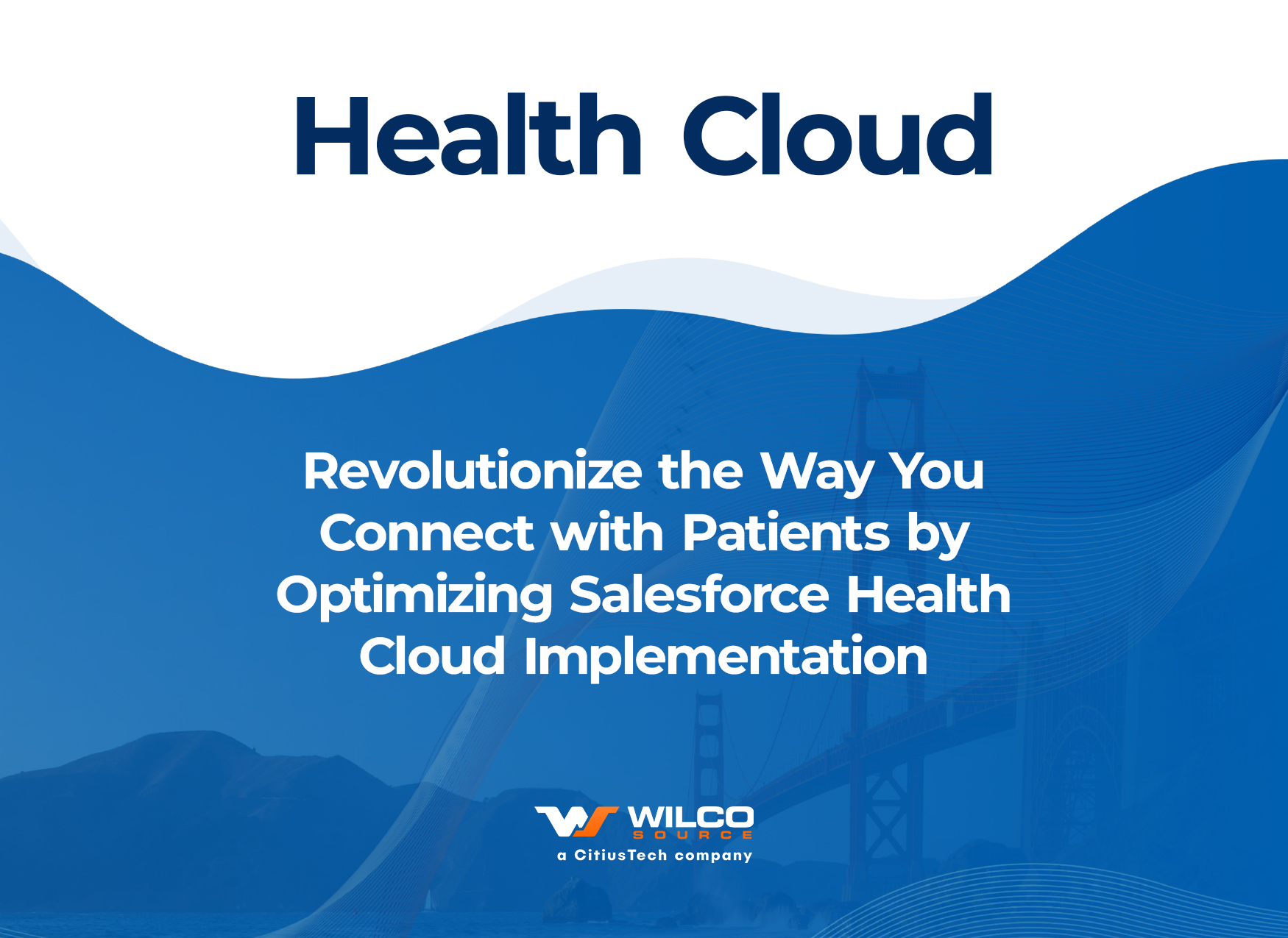 At Wilco Source, we help HCPs revolutionize how they connect with patients by optimizing their Salesforce Health Cloud implementation.
Automation is Key
From schedule management to appointment confirmations and reminders to check-in and patient information updates, we help businesses streamline every step of the patient journey. Together, we can work to provide an unparalleled level of care. Here's how we help businesses automate communication along the patient journey:
1) Patient Scheduling: The Patient Schedules an appointment through the patient portal or via phone
2) Appointment Confirmation: The patient receives an automated confirmation email or text message with details of the appointment.
3) Appointment Reminder: The patient receives an automated reminder email or text message a day before the appointment.
4) Check-in Progress: The patient arrives at the clinic and checks in via the patient portal or a kiosk.
5) Patient Info Update: The patient updates their personal and insurance information via the patient portal.
6) Visit Summary: The clinician creates a visit summary and notes in Health Cloud, which is automatically shared with the patient via the patient portal.
7) Follow-up Communication: The patient recieves automated follow-up communication based on the visit summary, such as medication reminders, lab results, and post-visit survey.
8) Collect Feedback: The patient provides feedback on their experience via the patient portal or a post-visit survey.
Get In Touch With Our Team
Want to learn more about Wilco Source's Health Cloud implementations? Contact us below and schedule a consultation: